Pest Control
We provide pest solutions to help prevent and eliminate unwanted pests.

Termite Control
Termites don't stop eating. Take control to prevent damage to your structure.

Contact Us
Let us help you with your pest control needs. Residential or Commercial property.
Serving Kamaʻāina Since 2010
Pest? Bedbug. Rodent. termite. we can help.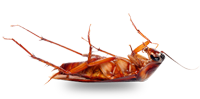 Four Corner Pest Control
Pest Management
What Our Clients Say About Us
Clarence, explained to me "how insects live and how he will eradicate them." We got great results! Mahalo nui loa!
Fred Uedoi (R), Komo Mai Asset Manaagement
I was working day and night trying to get rid of these bugs. I needed a professional to help me with this problem! Thanks Clarence & Four Corner Pest Control!
Marie, Honolulu
We enjoy having a bi-monthly pest program with Clarence, Four Corner Pest Control. It keeps our home environment pest-free and it makes us happy. Mahalo!
Bill Pimental, Kaneohe
Aloha, I want to give my highest recommendation for Clarence Kaai and his pest control business. I began using Four Corner Pest Control in 2012 when I opened a new dementia care facility. Clarence is professional, knowledgeable, punctual, responsive, honest and fair. I was impressed with his services, and shortly later I hired Clarence to do my house. We are in the process of opening another care facility, and we have contracted Four Corner Pest Control to help us with this location too. I have recommended Clarence to friends and family members and wish him continued success.
David Fitzgerald, President Hale Ku'ike​